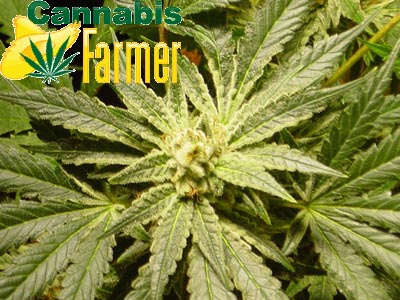 The Valencia Rose #2 is a hearty plant with a good finishing height of about 1.2 meters when brought to fruition. The abundant flowers start from the bottom all the way to the top. The plant can and does branch well and each node will produce its own fat bud covered in resin. The distinctly long slender leaves of the Valencia Rose and deep green color can be kept through the whole grow.
The buds form in clusters and each nugget is encrusted with trichromes fat with oils. The branches will need support with the weight of the buds.
We show pictures at 2 and a half weeks and at 5 weeks. You can click on the picture to see a larger version with more detail.
All these plants are available for "interchange" at Ezclones or ask your local store for genuine TioSemillias seeds and clones.